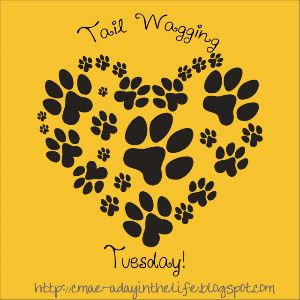 I'm linking up with CMae again for Tail Wagging Tuesday! (Click the picture above to head over to her blog and link up!) This week's topic is
Your Pet's Bed
(or where they sleep)!
Chip and Dixie do sleep with us at night, but they also have a "comfy" zone in most rooms of our house (ridic, I know). Here are some of their cozy spots, including their beds......
"Bed" a.k.a. body pillow in my office since they are my shadows and hate when I'm on my computer:
"Cuddle Sack" beds that a friend of my mom's made for them. She made them for her three dachshunds and thought Chip and Dixie would enjoy them as well. She was right - they LOVE these! (For some reason, Chip loves the pink one.....)
They also just love cuddling up in our bed. Sometimes I wake up with a "Dixie hat" because she loves laying on my pillow!
P.S. Notice that these pictures feature 3 different bedding looks, ha! As we speak, I have a different duvet on the bed!
Where do your pets sleep??