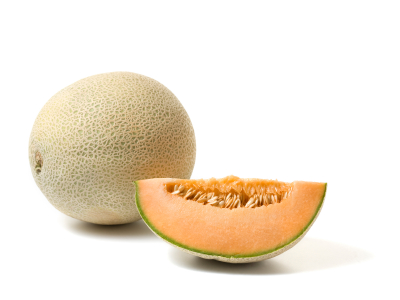 According to The Bump, baby Carson is now the size of a cantaloupe! To me, that seems unreal. Last week a mango and now a cantaloupe? Isn't that a LOT bigger? Maybe the fruit at my grocery is just weird. :) We had our anatamy scan appointment yesterday and Carson is right on track! He weighs about 11oz. and had a heart rate of 145bpm (150bpm later when they checked with the doppler)!
How far along? 20 weeks...I'm officially half-way done! I can't believe how fast this first half has gone!
Total weight gain: My guess of last week was right on....I found out yesterday that I'm up 4 pounds. This was right after a big lunch BUT I'm sure it's pretty accurate anyway. :)
Maternity clothes? Not yet....maybe starting the be-band next week! Scroll down for a pic of my "bump"! :)
Stretch marks? no
Sleep: Still sleeping great besides my sniffly nose...can't wait for this cold to be gone! I think I've gone through 8 boxes of tissues!
Best moment this week: Seeing Baby Carson on the ultrasound at our anatomy scan! Scroll down for a pic!
Miss Anything? Having energy and perhaps coffee (even though I've learned to drink decaf Sbux).
Movement: After thinking that I might have felt movement last week, I now know that I am definitely feeling Carson move around in there! It's so fun to feel and Nick even felt it a few times now, too! I feel him the most when I'm in bed at night, but lately he has been moving throughout the workday too!
Food cravings: Still craving fruity stuff, but I also like to have something sweet after dinner...preferably chocolate!
Anything making you queasy or sick: Not so much....except for the garlic pizza from the cafeteria today! My sense of smell is SO strong!
Gender: Baby BOY Carson!
Labor Signs: No
Symptoms: fatigue (I passed out on the couch last night, oops) and Carson reminds me by kicking around in there...which I love!
Belly Button in or out? innie
Wedding rings on or off? on still...hopefully for a while!
Happy or Moody most of the time: Super happy!
Looking forward to: feeling Carson kick harder and more frequently :)
Here is one of the pictures we got at our appointment yesterday. Unfortunately, our ultrasound tech seemed less than thrilled to be doing this for us and only gave us 5 pictures....NO profile shots even! Even though I hate feet, I love this pic of Carson's tiny baby foot!
I'm sure everyone wants to see a bump pic so here you go! I took this after breakfast at work this morning ....officially half baked! I still feel like I haven't popped but one of my kindergartners told me today, "You have a big belly today!" Maybe I'm showing more than I think!?
By the way, see my shirt in the bump pic? I bought it at Macy's because it was $15 and it's long. I figured it would cover my growing bump through these winter months. The color isn't my favorite but it was cheap. WELL, today not one, but TWO of my students told me that I looked like "that girl from Scooby Doo". Anyone remember Velma? Haha, I laughed out loud.